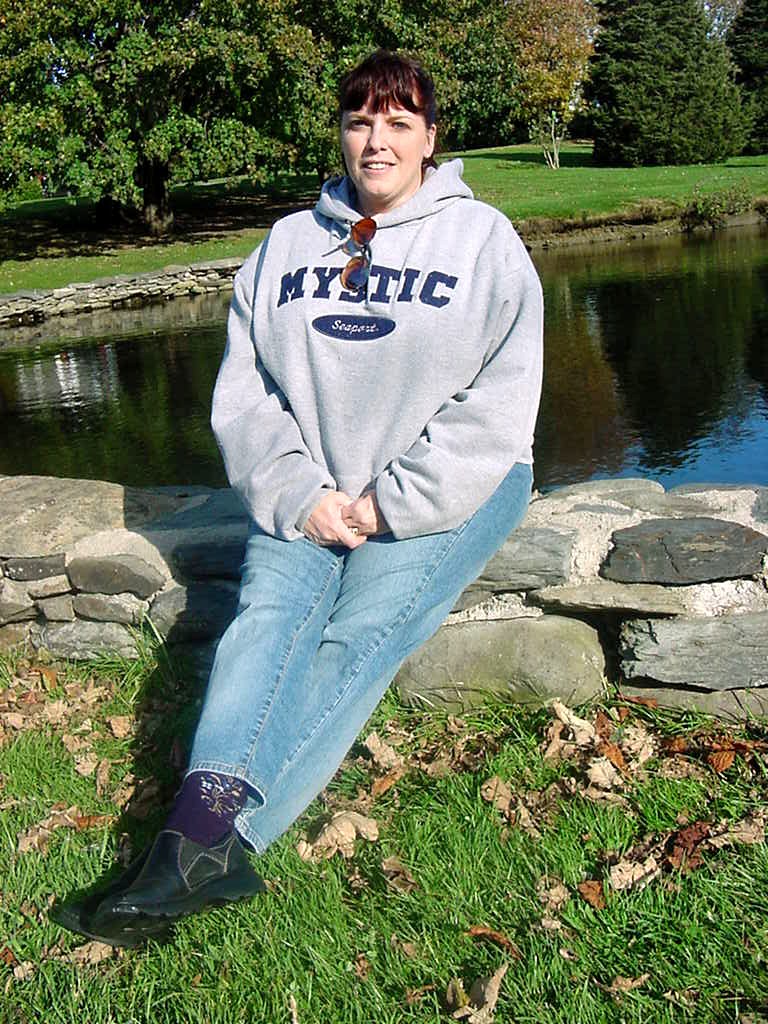 Before becoming a teacher I worked in the field of Human Services and worked with adults who had mental retardation. I graduated from Rhode Island College in January 1995 with a Bachelor of Science degree in Elementary and Special Education. I began my teaching career working as a long term substitute at a school for the behaviorally disordered. I began working in Glocester in September 1996. I taught Special Education classes including resource for my first 3 years. I have been teaching 5th grade for 9 years now. During my summers I have taught computer classes to other teachers through Rhode Island Teachers and Technology (RITTI). In the summer of 2002 I was honored to be chosen to become a Gilder Lehrman Scholar and attended a week long advanced study program on Women in the Civil War Era at Radcliffe Institute for Advanced Study in Cambridge. I received my Masters of Education degree from Rhode Island College in December 2004..
Besides teaching, I am also a published author and have written for Living History Magazine. I also have 3 children's books and am currently seeking a publisher for them. All of my writing deals with U.S. history.

I have been married to my husband Dean for 7 years now. We are both Civil War reenactors and we had a Civil War wedding. We reenact both Civil War and Revolutionary War. Here is a picture from our Civil War wedding: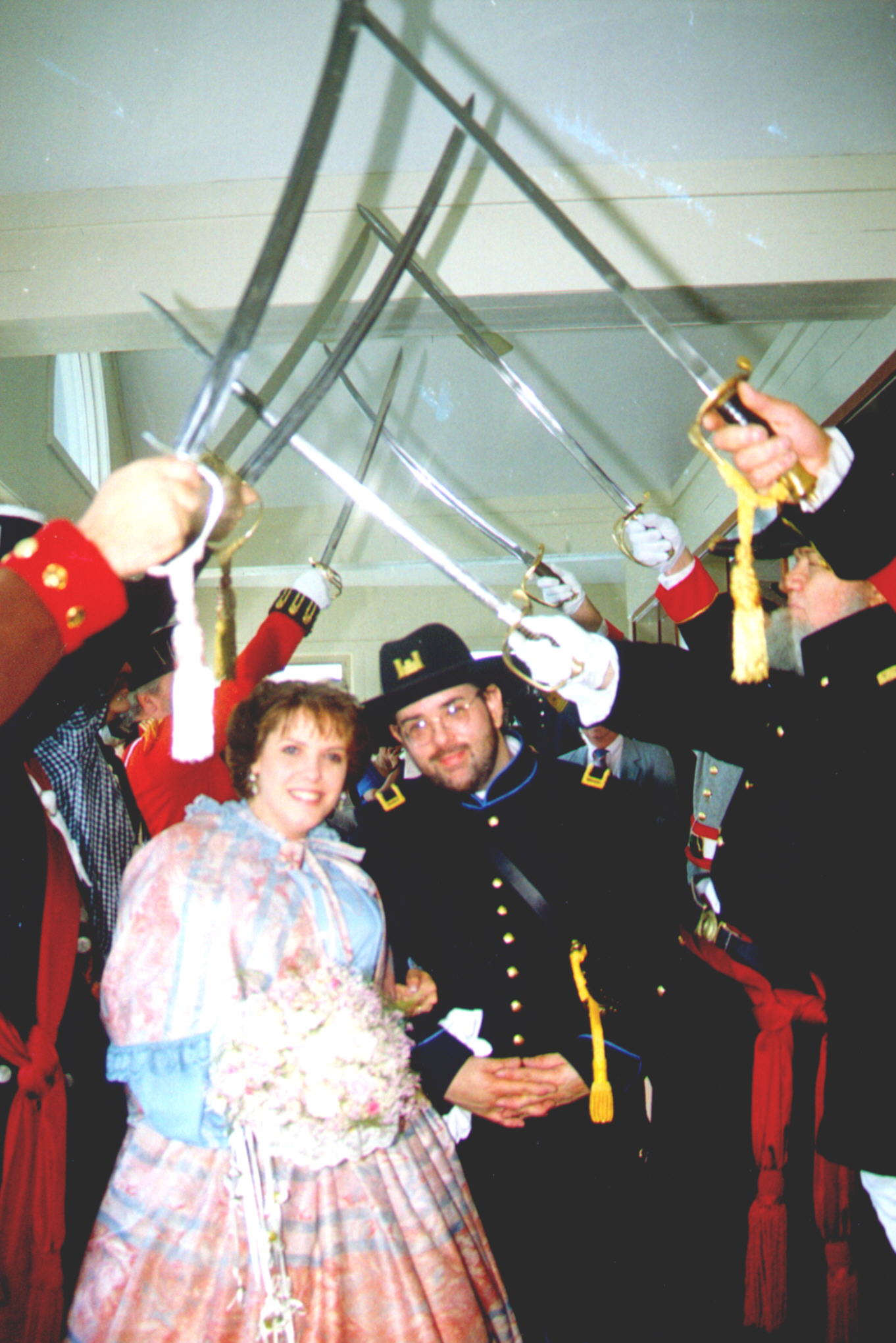 Dean and I have no children, but we do have 3 crazy cats. Ruari McClaws is1 1/2 years old, and Fred and Bridget are 7 years old.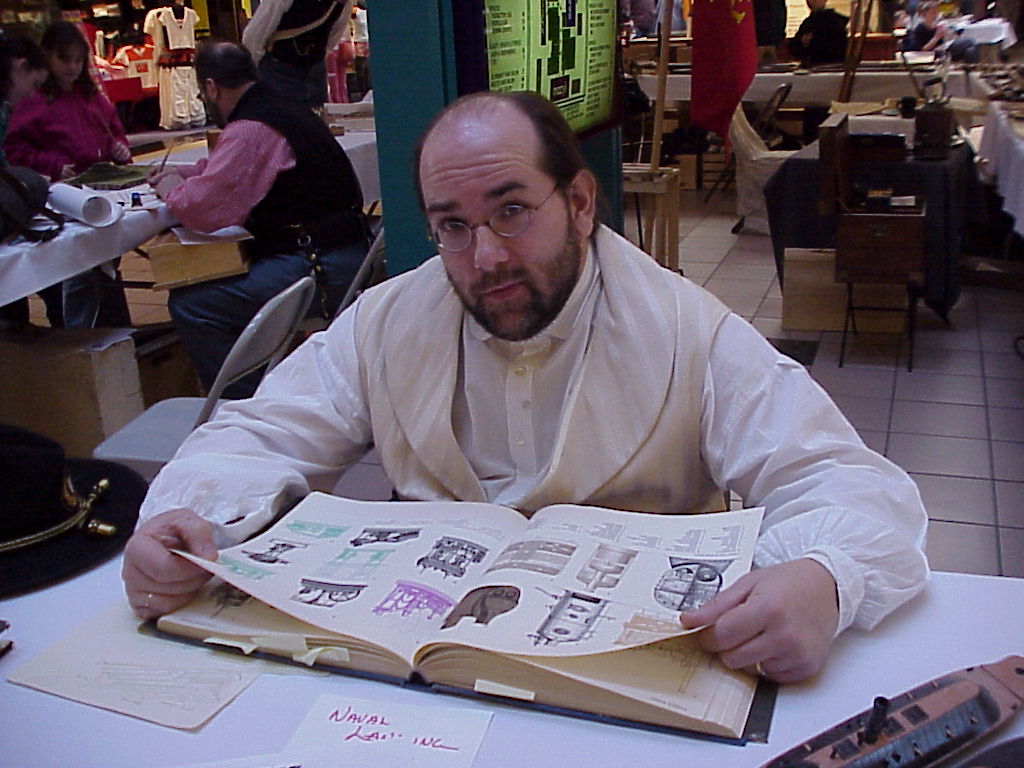 Dean Ruari McClaws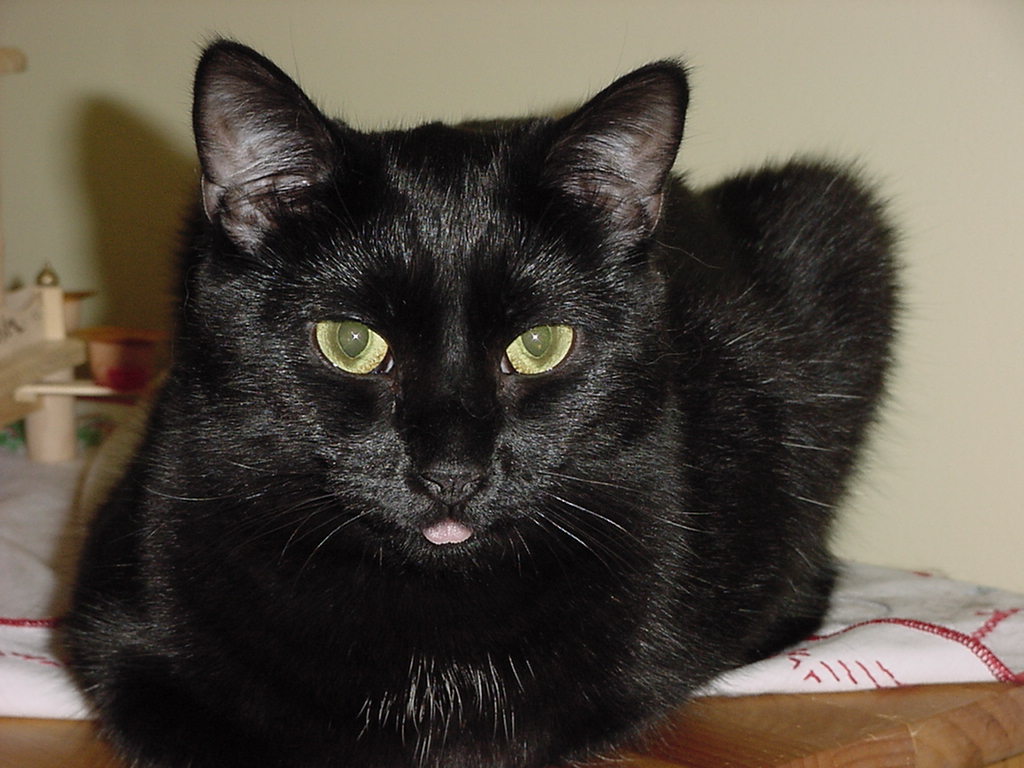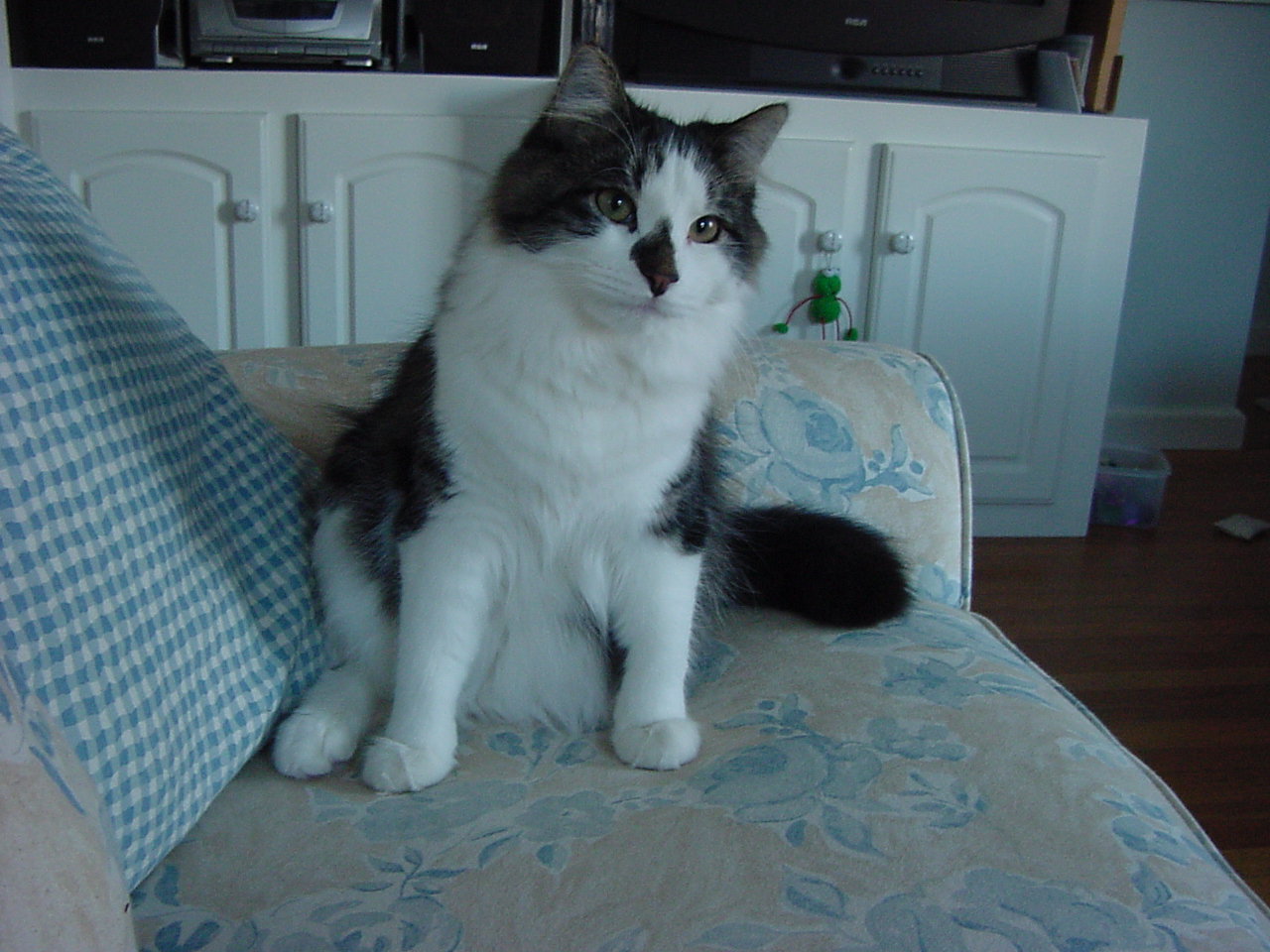 Bridget Fred
Along with reenacting I am also a docent at Smith's Castle here in North Kingstown. My other hobbies include crafts, history, historic cooking, writing, gardening, and photography. To view my new online photo gallery click on the link below:

I have a relatively rare genetic disorder called Osteogenesis Imperfecta (O.I.). I have the mildest form, Type 1. O.I. is a brittle bone disease and is caused because my body does not make enough collagen. Collagen is something that is everywhere in our bodies from our skin to internal organs to tendons to bones. Because of this my bones fracture easily and things like tendons tear with little or no trauma. If you would like more information about O.I. visit the O.I. Foundation's website by clicking on the logo below


Michael Corcoran
(underlined words are active links to further, more detailed information)
My dad recently told me that I have a great, great uncle (on my father's mother's side) who was a Brigadier General in the Civil War. Michael Corcoran was born in County Donegal, Ireland on September 21, 1827. He was a policeman in Ireland before emigrating to the United States in 1849. Once in the United States he became a Colonel in the NY Militia. Right before the Civil War (October 1860) the Prince of Wales was visiting NY City. The city planned a grand ball and a grand review of all of the city's militia units to honor the prince. Col. Corcoran refused to order his unit, the 69th NY, to participate so he was arrested and brought before a court martial. He became ill so the court martial was postponed. Corcoran had recovered but was still under arrest when Fort Sumter was fired on April 12, 1861.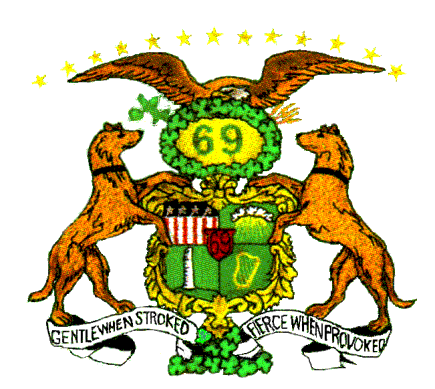 At this point Col. Corcoran's 69th NY regiment volunteered to go off to the war so charges against him were dismissed. The 69th fought at First Bull Run (Manassas) and earned a reputation for being extremely brave. From this day forward the unit was known as "The Fighting 69th". Col. Corcoran was captured by Confederates at First Bull Run and was taken to a prisoner of war camp. During his time in Confederate custody Col. Corcoran was offered his freedom twice if he would promise not to take up arms against the Confederacy again, he refused. Eventually Col. Corcoran's status changed from prisoner of war to hostage. He became the first hostage of the Civil War and lived with the threat of being executed at any time until his release was negotiated. Col. Corcoran spent a total of 13 months in captivity before being released.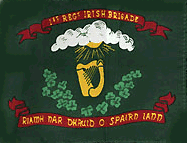 Upon his release Col. Corcoran was given a hero's welcome in NY City and Washington D.C. He was promoted to Brigadier General. Upon arrival in NY City Col. Corcoran immediately raised a second Irish Brigade, which became known as Corcoran's Irish Legion. His Irish Legion was involved in the defense of Washington D.C. He led his legion until his death.
On December 22, 1863 General Corcoran was killed when his horse fell on him near Fairfax Courthouse, VA.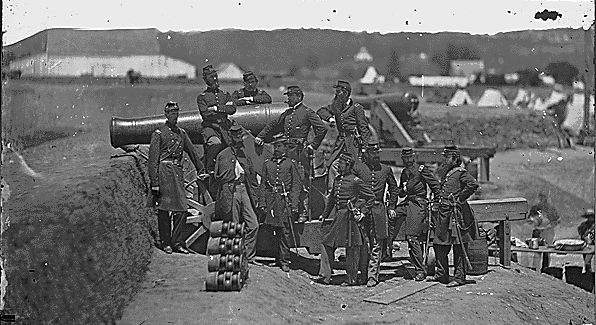 Michael Corcoran is the man standing by the dirt wall near the cannon barrel on the left. This picture is of Fort Corcoran.
More links relating to Michael Corcoran:
| | |
| --- | --- |
| | Read a report written by Corcoran about the Siege of Suffolk |
| | |
| | |
| | Biography by the County Sligo Social and Benevolent Association |
| | |
| | |
| | |
| | |
| | |
| | |